Import emails from Gmail into Google Sheets and extract only the data you need. Perfect for organizing invoices or transactions where you receive email confirmations.
Search and filter emails
Search by subject, sender, and dates to get the exact data you need from your emails.
Define the data you want to extract from your emails with custom filters.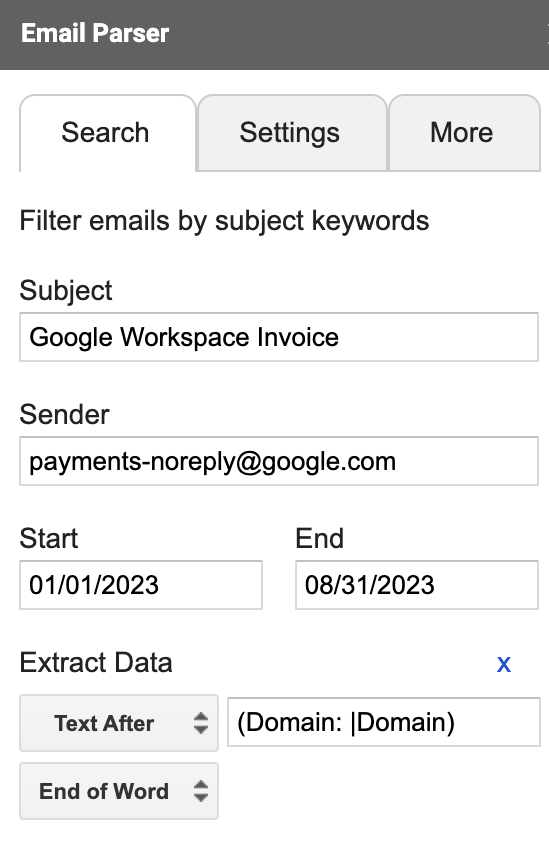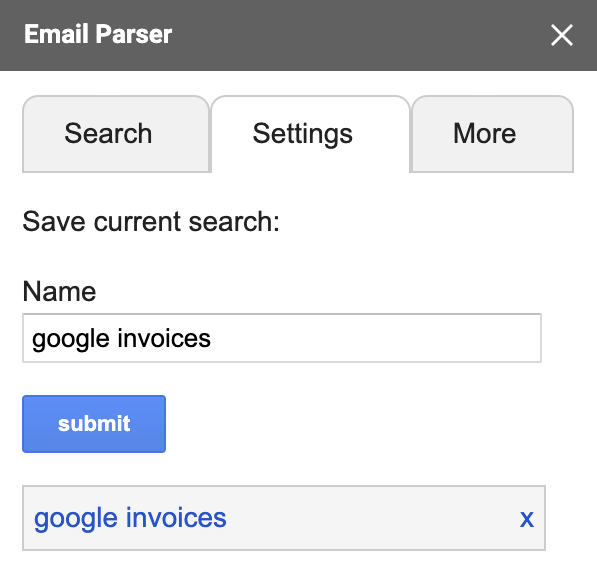 Save your seaches
Save and reuse your searches so you don't have to recreate your filters every time you need to pull data.
Filter multiple contexts
Filter your data and extract data even when the format changes by adding multiple options.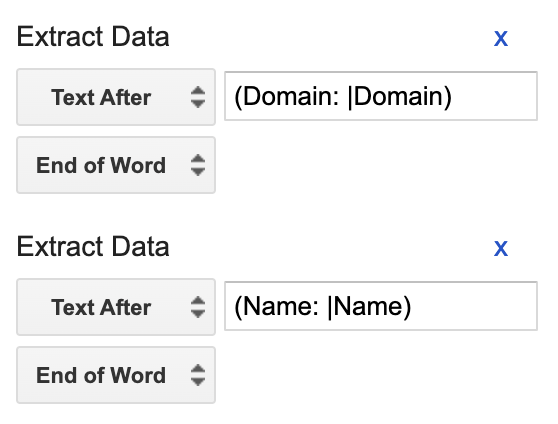 View all results in your Google Sheets